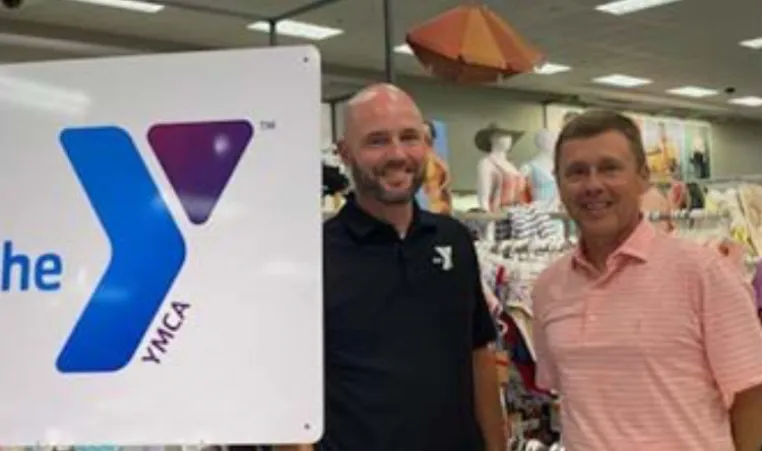 FOR IMMEDIATE RELEASE AUGUST 15, 2022:


YMCA OF CATAWBA VALLEY HOST BACK TO SCHOOL EVENT
The YMCA of Catawba Valley hosted its fifth annual Bright Beginnings event at Target on Wednesday, August 10th. Children from surrounding schools were able to shop for school-related items at no cost during the event.
More than 48 students from all three Catawba County school districts, along with their parents, were invited to enjoy a $150 shopping trip that awarded them a backpack, school supplies, new clothes & shoes, and also dinner.
As the first day of school approaches, YMCA president Nat Auten says it's important for the community to rally around the kids. We believe that every child deserves to reach his/her full potential.
"I think it's a part of our work to help start kids with the supplies they need. We can't help close the achievement gap if kids don't have the supplies," Auten said.
Piedmont Natural Gas provided the funding for the Target shopping trip. McDonalds-Link Family restaurants supplied dinner and Arby's supplied another dinner voucher for the children and their families.
More than 40 YMCA volunteers came out for the event to help guide the students and their families around the store and help them shop.

About the YMCA of Catawba Valley
The YMCA of Catawba Valley was established in 1969 to strengthen our community through youth development, healthy living and social responsibility. The Y engages over 23,000 men, women and children each year – regardless of age, income or background – to nurture the potential of children and teens, improve the community's health and well-being and to provide opportunities to give back and support neighbors. The Y has the long-standing relationships and physical presence not just to promise, but to deliver, lasting personal and social change. The Y mission is to put Christian principles into practice through programs that build healthy spirit, mind, and body for all. www.ymcacv.org
###
Media Contacts: Gerry Knox, Director of Financial Development, YMCA of Catawba Valley
828.838.1567 gerryk@ymcacv.org