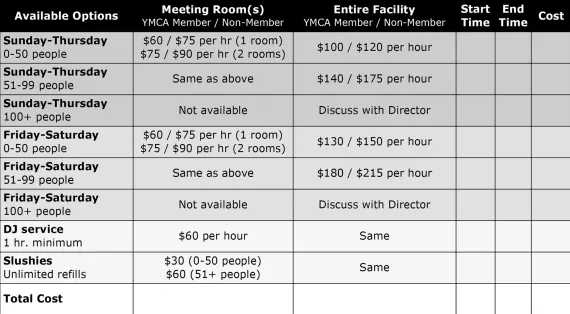 This fee schedule above is for the use of C.O. Miller Teen Center meeting rooms and includes use of restroom and kitchen if necessary. Facility availability is based on other scheduled YMCA programs and activities.
Entire Facility 
This package is intended for organized groups to use the entire C.O. Miller Teen Center facilities including the outdoor pavilion, restrooms, kitchen, meeting rooms (if available) and gaming area.
Use the link below to download and print the YMCA building Rental Request form and Rental Agreement. Complete all required sections and bring it to the Hickory Branch to reserve your required date and time.